(The Verge)-The NFL has been struck by off field tragedies in recent weeks. A few weeks ago, it was Kansas City Chiefs player Jovan Belcher killing his 22 yeard old girlfriend, before shooting himself in the head at Arrowhead Stadium, the home of the Chiefs. The story shocked many throughout the country, and it was only a week later that the NFL was again rattled by tragedy. This time, it came in the form of drunken driving.
Dallas Cowboys starting nose tackle Josh Brent finally achieved his dream. He was a defensive starter for the Dallas Cowboys, one of the most iconic teams in the NFL.Brent was looking forward to his close friend, Jerry Brown, get to live his dream too. Both players went to the University of Illinois, where they played football. While Josh Brent got to start for the Cowboys, Brown was on their practice squad, workin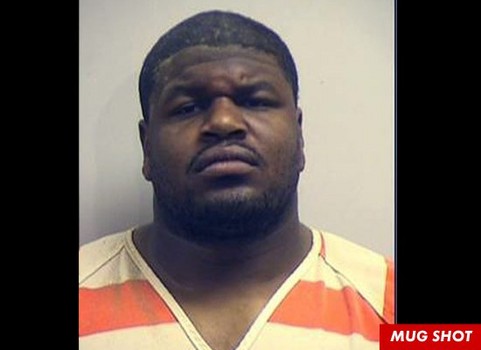 g hard to try to make the team and play with his best friend. Brown promised his family that he would play at the NFL level, and was working hard to try to obtain his goal.
That unfortunately changed early Saturday morning. Brent and Brown were partying at a club, and they were both seen getting into Josh Brent's car. Police reports state that Brent's car was traveling down State Highway 114 in Texas at very high speeds. The car hit a curb and flipped one time before coming to a rest. Brent came out of the car, but his teammate was trapped. The car started to catch fire, and when police arrived they saw Brent desperately trying to pull Brown out of the wreckage.Brent was coherent and cooperating with police. Jerry Brown was rushed to a lockal hospital, where he was later pronounced dead at the age of 25. Police concluded that Brent was drunk and he was charged with intoxication manslaughter, a charge that can have Brent in prison from 2 to 20 years. Just like that, a man has ruined his own life, as well as the life of a best friend.
The sad thing is, this could have all been avoided. Records show that Josh Brent pleaded guilty to a charge of driving under the influence in 2009. He received 60 days in jail, and wasn't allowed to drive when he first joined the Cowboys. Three years ago, the NFL partnered up with MADD (Mothers Against Drunk Driving) to offer services to all 32 NFL teams. MADD has come out and said since the accident that only TWO of the 32 NFL teams use their services to educate their players. What is even worse is that the NFL and the NFL Players Association have offered free car services to NFL players, which would allow a player to call a number and receive a ride home at anytime. Let's not forget the fact that NFL players make a lot of money, so why can't some players ever take a 15 dollar cab ride home?
Josh Brent was released on Sunday after posting a  $500,000 dollar bond. The Cowboys had to play an emotional game a few hours later in Cincinnati, winning the game on a field goal in the final minutes. The team needed that win, and dedicated the game to Jerry Brown.
Services are being held for Brown, and Josh Brent is invited. The family of Jerry Brown knows how close and upset Brent feels. On Monday, Jerry Brown's mother, said on CNN's Piers Morgan Tonight show  ""I was upset, but I realized that our youth today are young and stupid, and we were all once that age, and we've all done things we're not proud of. I realized that everyone thinks they're invincible, and everyone thinks, 'it's not going to happen to me.' I know Josh Brent, and he's been part of our family since Jerry went to the University of Illinois — all I can do is to pray for him and his family. I know Brent is hurting just as much as we are, because he and Jerry were like brothers." (credit Yahoo sports)
Josh Brent will have to live with this loss for the rest of his life. Brent is absolutely devastated with the death of a friend he calls a brother. Hopefully this tragedy serves as a wake up call to not only NFL players, but to everyone around the world that drinking and driving kills. You can ruin your life, your families life and the lives of others. Be smart and find a designated driver, bring some extra cash for a cab ride home or just call someone to pick you up no matter how late into the night it is. No one is safe from a drunk driver.