(The Verge) — Midday on Friday, December 14th I was moseying back from class when I received a barrage of notifications on my smart phone. First from CNN, then from Fox News; a shooting had unfolded at an elementary school in Connecticut! I felt a pit in my stomach, thinking about the lives of young, innocent children. I scurried to the television, flipping to a 24 hour news outlet. The first thing I saw was Megyn Kelly reporting about a mass murder, she mentioned being appalled and in disbelief.  Then a hazy blur overcame me and I just started reflecting about the absurd events of late. All the lives lost in Aurora, Colorado and even the two killed in Oregon earlier this week, what is happening to this country? These thoughts lingered…But enough about me, let us stray now from the egotistic angle I've taken in the first few sentences on this, the Newtown, Connecticut Shooting and focus on the events that gripped a nation in a heartbeat.
It was approximately 9:30 a.m. on Friday the 14th, Adam Lanza, 20, pulled up to Sandy Hook Elementary School. Fresh off killing his own mother via multiple gunshot wounds to the head, Lanza decides to leave a shotgun in his car, maybe thinking three guns would be enough to inflict the damage he would've liked, on 5-10 year old children, innocent & oblivious to the scope of the events that were about to unfold. Though trivial details on exactly how things went down are still being investigated, it is believed that he forced his way into the school, possibly shooting down a glass door to enter. Donning a bullet proof vest and military gear and his three weapons, Lanza confronted the principal of the school who is believed to have tried to stop the gunman in his tracks. Seconds after the confrontation, the Vice Principal crawled back into the office with a gunshot wound, proclaiming that the principal had been shot and killed, along with the school's psychiatrist and others. All of this unspeakable terror was also being relayed over the intercom, as the morning announcements were underway.
By 9:55 a.m., Lanza had storm-trooped from classroom to classroom, using a .223 caliber Bushmaster rifle to kill 20 children, 12 girls and 8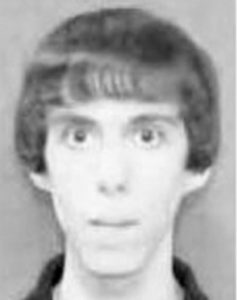 boys. Apparently, much of the damage came from a single kindergarten class, whose students were all unaccounted for. Also dead were teachers (one being a substitute) who attempted to heroically shield their students from the gunfire. Also by this time, first responders and SWAT teams had been notified of the situation, and were making their way through the school. Fearful of the proximity of the law enforcement, Lanza took the gun to himself, ending his life with a gunshot wound to the head. Early indications show that he was poised to inflict even more damage, and sporting the bullet proof vest, was ready to brawl with police. (Hundreds of rounds were fired and hundreds more were recovered on the shooter's body later).
Now law enforcement officials stumbled upon arguably the most grisly, horrifying crime scene in recent history. A frenzy ensued, officers led packs of students in a sprinting single-file line to a nearby firehouse, and agents were securing the perimeters, inch by inch. Early footage showed officers monitoring the nearby wooded areas. At about noon, more and more news teams were hooked on the story. Vehicles started to flood the area, cameras were rolling and helicopters were in flight.
Worried parents and family members came from all over, frantically wondering if their loved ones were still alive. The pandemonium would not phase out for hours, and more and more clips came in of officers sporting rifles, searching the school. Journalists were close by, trying to relay to viewers and readers what exactly had happened, detail by detail, and one clue after another were communicated…
Apparently, a second shooter was in custody! Yelling "I didn't do it! I didn't do it!", he was escorted out in handcuffs by police. Initial reports said that the shooter happened to be a parent of one of the students at the school! Then minutes later, he was 20 year old Ryan Lanza. A Facebook image of Ryan Lanza was then planted on every news outlet in the nation. Also, another body had been recovered! It was the shooter's mom? She was a teacher at the school! He had come to the school to get some sort of revenge for a fight he had with his mother! My god, this is an act straight from a Hollywood script!
When Connecticut State Police officials tried to take a hold of the situation, a couple of confirmations were made. The shooter was NOT Ryan Lanza, in fact he was his brother, Adam Lanza. The 24 year old Ryan was taken into custody from his residence in Hoboken, New Jersey, and was questioned about all facets of his brother. Maybe he was carrying Ryan's identification?
Ryan Lanza, and others who had known Adam, then described the young man to be quite troubled. Possibly autistic and suffering from Asperger's, along with social defects, it was not a surprise to Ryan and others that he had turned like this. Investigators then tried to put together all the pieces.
Lanza had killed his mother, in her home, and then grabbed her guns and stormed off. The father, who had divorced the shooter's mother and victim, was said to be killed as well, but this proved to be false. By nightfall, more answers were coming in, and we also received a response from the White House, whose officials were overwhelmingly affected by the horrific tragedy that had unfolded.
At about 3:00 p.m., President Obama addressed the nation in a teary-eyed testimony to the events. He reiterated that the victims were just young children, and needed a moment just to gain his composure, wiping away a few tears. He was deeply troubled and guaranteed the victims' families that all of his thoughts and prayers were going out to them.
It was at that point for me, when it finally sunk in…these were just children who hadn't even seen a 10th birthday yet. Flashing through my mind were different ways I figured law enforcement officials could have handled Lanza, had he lived. What kind of punishment would suffice? Suddenly the prospects of an eye for an eye came forth, maybe even some form of Texas capital punishment…These thoughts, I believe, are only natural. I couldn't stray from thinking about the immeasurable disgust the parents were feeling at that moment. Quickly my life seemed miniscule compared to the tragedies that these Connecticut residents would have to endure…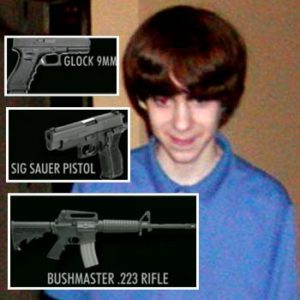 Friday night, the bodies were kept in place so that coroners and detectives could get on the scene. Families were told that their children and loved ones would need to stay in the school, to keep the investigation moving forward. And by Saturday, the details of the gruesome deaths came forward. It was now known that the mother was not a teacher at the school, nor affiliated with it in any known way. By Sunday, President Obama made Connecticut his top priority and arrived in Newtown to grieve with the families.
In a vigil ceremony at the high school, clergy officials of many faiths addressed the crowd, and weeping and sobbing could be heard in the background. Then, Connecticut governor Dan Malloy introduced Mr. Obama, citing their discussion back stage where Obama revealed that learning about the tragedy made for his worst day in office to date. Obama then sadly took strides towards the stage. As Fox New's Bret Baier proclaimed, Obama acted as "consoler in chief" and was tasked with trying to address the families. He read aloud the names of the victims, and could be seen pausing, and taking a moment to collect himself while fighting off tears. Saying that something MUST be done to ensure children's safety in schools, it seems like he made some sort of pledge to make a change. Then, inertly (rightfully so), he folded his binder, placed it under the podium and walked off, as parents and residents cried aloud.
And now we wait, as more and more details come forward about that horrific Friday morning. There are really no words capable at describing the disgust I, and many Americans feel for the situation, but as a non-influential online magazine writer from a college campus in New Jersey, I'd just like to say that my heart goes out to all those affected, R.I.P.