(The Verge) – The X-Games in 2013 are heating up. The first leg of the X Games took place at Buttermilk Mountain in Aspen,Colorado, which has been hosting the Winter X Games since 2002. This is a familiar territory for some of the contestants, however for some this is just the beginning of their professional career. From 26 year old Shaun White, to 14 year old Ayumu Hirano of Japan, the first of six parts of the X Games had a variety of contestants from a variety of ages and sports, and proved to be exciting. 
One of the biggest events of the X Games every year is the snowboard super pipe. You can't have an X Games without Shaun White dominating his competition. Although he did not get a perfect score like last year, he was close receiving a 98.0. White set a record for his outstanding 24′ jump. According to Kevin Pearce, color commentator for this year's snowboard competitions, White also set a record for winning six straight gold's in super pipe.

For the skiers, David Wise, 23, won the men's ski super pipe with a score of 95.66. Taking the gold once again for the Women's Ski super pipe was Maddie Bowen, 19, getting a score of 91.33.
In snowmobile freestyle, Colten More took the gold  by having the best overall score. In the best trick competition, Heath Frisby got gold with a score of 96.66.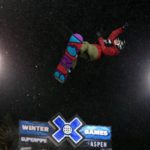 This year's Winter X Games was one of the best for Kelly Clark. In her final run during the women's snowboard super pipe final, she received a score of 90.33. For the third year in a row, Clark won a gold medal.  In an interview with ESPN, she said, "I went out there tonight and I challenged myself tonight. I did the most difficult run that I've ever done."
Unfortunately, there was a serious injury during the X-Games. Caleb Moore suffered a wrist injury and a concussion after attempting a back flip, and having his snowmobile crush him. According to the USA Today, Moore also suffered from a heart contusion and had to receive emergency surgery on Friday. He died on Jan. 31 due to the severity of his injury. 
Although the Winter X Games in the US are officially over, Winter X games is taking action sports in a new direction direction this year. ESPN is making it into a tour, kind of like Alli's Dew Tour, but international. The Winter X Games resume in Tignes, France in March. Then, the Summer X Games will begin in Foz Do Iguaçu Brazil in April, followed by Barcelona in May, Munich in June, and wrapping up in Los Angeles in August.