(The Verge) – Sundays, as we all know, are a great night for television. Showtime has really been pumping out the hit series; all with critical acclaim. The hit show Shameless is now on its third season, and is really starting to heat up! Now that the audience has come to know and love (or hate) the characters, the show has really started to dive into the character's personalities on a much deeper level.
The premise of the production follows the infamous Gallaghers. They are a working class family who struggle more than a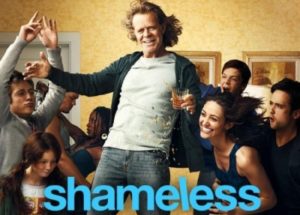 normal family ever should. With an absentee mother and an alcoholic father (William H. Macy), these 6 children have seen more than many full grown men and women. While this description makes the show sound dramatic and depressing, it is the exact opposite of that. The great thing about Shameless, is that while it tackles very real problems that are prevalent in America, it uses humor to convey them to the audience. The oldest daughter, Fiona (Emmy Rossum) is the main caretaker of the family. She is a high school dropout whose main worry in life, is putting food on the table for her five younger siblings while still trying to maintain some part of her youth. She is loud, tough, and modestly beautiful. All of the kids are about five years more mature than they should be. Because of what they have been through, they know how to take care of themselves while still taking care of each other. The Gallagher family is the epitome of loyalty and love. They do whatever they have to do to get by even though most times, what they have to do is not something pretty or easy.
Shameless is a great show with a cast that can seemingly top all others! The story line is amazing, the acting is great, the writing is smart and funny, and the shamelessness is awesome!  When it comes to predicaments that the family faces, I can't help but think, "Thank God this isn't happening to me". I believe that most people would be able to find something about Shameless that they like. The show has sex, drugs, and plenty of profanity so perhaps children should stay away from the Showtime channels on Sunday nights. But other than that, if you are not watching Shameless, you should be!