NEWS RELEASE – FOR IMMEDIATE RELEASE
October 14, 2013
 
For More Information
Contact Jenny Luke, Director
732-867-5309 or jenny@igotyournumber.org
Juan Hand Casted As The New Luke Skywalker
Orlando, Florida— The Walt Disney Company announced that aspiring actor, Juan Hand will play the legendary Luke Skywalker, leader of the Rebel Alliance, in the upcoming Star Wars movie. Skywalker was a role originally portrayed by Mark Hamill, a character first introduced in Star Wars Episode IV: A New Hope. Mr. Hand has no previous acting experience. He was seen as the perfect fit after a chance encounter with the movie's director Jenny Luke when they met at a Tommy Tutone concert. Their conversation convinced Ms. Luke that Juan was the right man for the job. The first of three films is planned for a 2015 release, tentatively titled Star Wars Episode VII: All Hope Is Now Lost.
Juan has no college degree and never finished the 9th grade. His past experiences include: the door man at Wal-Mart, the bag boy at Shoprite, the janitor at his old elementary school, and bus-boy at Pizza Hut.
Juan is an advocate for Actors Against Theft, an organization that combats the destructive practice of stealing copyrighted motion pictures and TV shows.
"I'm honored," Juan said. "As a kid you imagine yourself as Star Wars greats such as Admiral Ackbar, Jar Jar Binks, Chewbacca, and C3PO. Now I get to realize my fantasy. I am proof that some dreams are not in a galaxy far, far away. Just look at me, I get to be the son of Anakin Skywalker."
Director Jenny Luke said, "Juan was the perfect fit for the role. His story is incredible. The similarities shared with Luke Skywalker are strong with this one. For instance, he did not know his father growing up. It wasn't until later in life that he discovered his father-in-law was actually his real father. He married his half sister. Together they have two special little boys. So yeah, he's the perfect pick. Yo duh!"
For more than nine decades the Walt Disney Company, together with its subsidiaries and affiliates, has been the leading diversified international family entertainment and media enterprise with five business segments: media networks, parks and resorts, studio entertainment, consumer products and interactive media. From humble beginnings as a cartoon studio in the 1920s to today's global corporation, the Walt Disney Company continues to proudly provide quality entertainment for every member of the family, across America and around the world.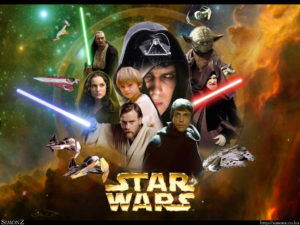 ###