WEST LONG BRANCH, N.J. – These are hidden beauty secrets that most are oblivious to. Here are 10 amazing products that you should never live without. From sunless tanning products to scrubs and moisturizers, never go one winter without all 10 of these. Let's take a look.
1. Rodial Brazilian Tan Airbrush
Everyone loves to be tan (come on people we're in 'Jersey) and this product allows you to have a perfect, non orange tan that lasts about a week. A lot of people express some reservations when it comes to tanning products, but you must give this one a try. The color is specifically not orange, nor does it have any orange undertones or pigments. Also, the 360 nozzle allows for a smooth, even tan that anyone is capable of doing themselves. This product is for the face and body and conveniently does not rub off on clothing. It's a safe, easy, tan with no blending required and keeps your skin safe from tanning beds! The bottle usually lasts for four full body tans (you should spray yourself under a dark colored towel and let yourself completely dry before putting on clothing).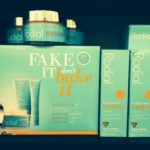 2. Caudalie Divine Oil
This product is dry oil used for the skin, hair and nails. It can be used in place of, or with a moisturizer to create beautiful looking skin. This luxurious oil moisturizes, nourishes and enhances the face, body and hair. It's look and smell are equally as amazing, as it has a floral fragrance with woody notes. This anti-oxidant formula makes skin look radiant where a typical moisturizer leaves the skin looking less ashy.
3. Klorane Dry Shampoo
Best invention ever; it washes your hair in minutes, minus the water. It's really great for texturing your hair before styling as well for a longer lasting hold. If your style goes flat or if you just get caught in the rain, this product is perfect for a minor refresh! If you don't have time to shampoo, or you prefer a voluminous texture, this product is perfect for you. It gently absorbs excess dirt, oils and product buildup from your hair and scalp. This specific brand of dry shampoo is paraben and sulfate free and it nourishes your hair while protecting it with oat extracts.
4. It's a 10 Leave-in Conditioner
This product is hands-down the best leave-in conditioner/detangler out there. It's called "it's a 10" because it does 10 fabulous things to your hair every time you use it the product:
Repairs dry damaged hair
Adds shine
Smoothes and controls frizz
Seals and protects hair color
Flat iron spray and thermal protector
Detangles
Stops hair breakage
Creates Silkiness
Enhances natural body
Prevents split ends
5. Murad Acne Spot Treatment
This is the best spot treatment for problem areas or pop up blemishes. This powerful formula contains sulfur to minimize the severity of acne breakouts while the zinc oxide soothes and reduces inflammation. This fast acting remedy clears up blemishes while reducing redness; you can't ask for much more than that. Everyone gets a blemish here or there due to weather change, dryness, or oily skin, so this is perfect; and it's for everyone, not just people with acne. Murad is good to have in case a pimple pops up the day before winter vacation!
6. Peter Thomas Roth Mega-Rich Body Lotion
For moisturized skin during the winter months, look no further. This product is rich with vitamins C, E and pro vitamin B5, for soft, smooth and nourished skin. It is a luxurious body lotion with a refreshing scent which soothes and nourishes dehydrated skin. Leaves skin feeling soft, smooth and moisturized.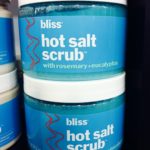 7. Bliss Hot Salt Scrub
Moisturizers can only do so much and exfoliating is still necessary. This sea salt body scrub is oil-free, softening, self-heating and spiked with eucalyptus and rosemary oils. The scrub demolishes dry, tough skin, leaving dry spots actually smooth and soft. It heats up as you rub, which loosens knots and bundled muscles (the best thing about it!). The scents of eucalyptus, rosemary, and lavender essential oil blend, are perfect for a serious 'flushing' of the sinuses. This product is most definitely a necessity between November and April.
8. Rene Furterer Finishing Spray
This is a very light hair spray that works without leaving hair crunchy and with that awful texture no one likes. It has a nice satin finish and holds your hair how you want it throughout the night. Even for those who do not typically use hairspray, give this one a shot!
9. Miracle Skin Transformer Treat & Conceal Eye and Face
Free of oil, fragrance, parabens, and harsh chemicals, this "miracle" corrects, covers, and protects erasing imperfections. This silicone based concealer feels like fluffy non-sticky marshmallows on your face. It is very hydrating and covers with powerful treatment benefits. It blends seamlessly and immediately, improving your complexion for flawless looking skin.
10. Smith's Rosebud Salve and Smith's Menthol & Eucalyptus Balm
Hands down the best chapped lip treatment out there. One of the biggest problems people have in the winter is chapped lips. This product is and has been a 'fan favorite' for years. It's a hard-to-find, dry skin moisturizer for the lips. If you're going to buy one product off of my 10 must-haves, this one's it!
So there you have it, 10 products that you should not go a single winter without. Maybe they aren't all for you, or maybe they are; but they're definitely worth a try. Trust us!