WEST LONG BRANCH, N.J. – Monmouth University's newest and only a cappella group, the Sea Sharps, have a laundry list of achievements, and all in just one year. In their three months of being an established club, the female vocalists have put on a campus concert, performed three song bombs (in various campus locations), and they even delivered song grams for Valentine's Day.
Most recently the ladies competed in the ICCAs (International Collegiate Championship of A Cappella):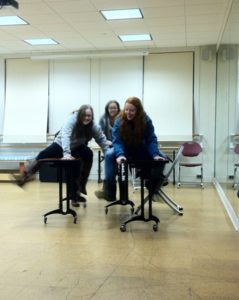 The ICCA Mid Atlantic Quarter Finals took place on Feb. 8 at Rutgers University. The Sea Sharps competed against nine other schools from the northeast. In order to get into the Quarter Finals, the group had to beat over 40 other competing a cappella groups.
According to club President Chelsea Barreto, this was the group's first competition since becoming a club at Monmouth!
Only the top three groups received scores from the judges and although the Sea Sharps were not among them, their senior leaders could not have been any prouder, "While we didn't move on to the next round, we did our best and had a great experience. We got a lot of good feedback from other groups and from the judges," Barreto stated.
"I was really happy with how we performed," she said. "The group showed a lot of maturity and skills that even some existing groups didn't have. To prepare for next year, the group will definitely have to work on song choice and choreography!"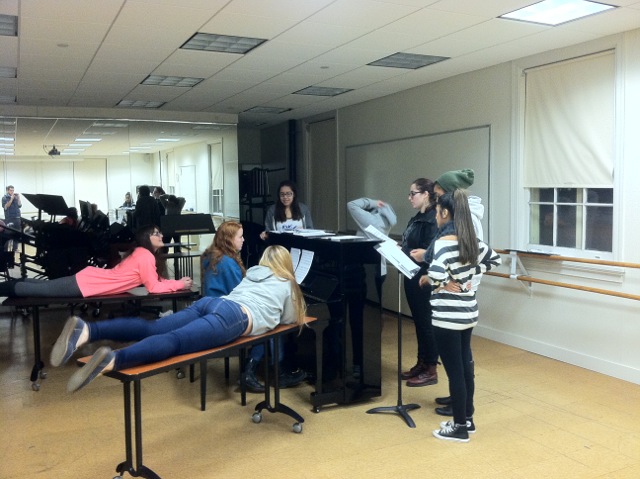 Club Vice President, Alexis Fox, also expressed her satisfaction with the group's performance, saying, "Considering it was our first year, I could not be any prouder of my girls and how far we have come. Just by getting in alone, means we beat at least 40 other groups in the northeastern region."
The group meets three times a week and currently has around 13 members. At each rehearsal, the women either learn a new song or continue working on a previous one, by going over all the different notes and sounds they can produce until they find one that works for the group. They learn the songs a couple of pages at a time, with each vocal part learning it individually. Then, all the parts are added together until the whole group sings together. After running a few times, auditioning a solo and solidifying parts, they play around with different vowels and try to add in dynamics.
Barreto said of this process, "[It is] one of our biggest accomplishments — being able to arrange our own songs. When we first started and were scrambling for singers, we were amazed how many people could arrange music! All of the songs we perform are arranged by one of our group members. It's amazing what we have been able to do in such a short period of time." Fox also said that since becoming a group, "[Our] blending, (tonality) has come a long way."
So, what's next for the Sea Sharps? Over the course of the semester, the group will be singing at a variety of campus events, such as the Hero Awards, Out of Darkness Walk, Music Career Networking Event, as well as events hosted by other clubs and organizations. The group has also been invited to perform at Temple University at the end of March and will be putting on another concert May 3.
While the group's founders will be graduating this year, it seems that its outreach and talent-base will only continue to improve! Check out their Facebook page, here.
Video by Will Brucella.