WEST LONG BRANCH, N.J.—Let's face it, applying for internships can be overwhelming and sometimes just tedious. Landing an internship? Well, that is an entirely different conversation.
According to the National Center for Educational Statistics, 20.2 million students were expected to attend an American college or university at the start of the fall semester. This increasing number of college students can make the career field very competitive, especially when it comes to landing a dream internship.
The good news, though, is that it can be done. With help from Monmouth University's very own Career Services and personal experience, here is how to land your dream internship in six stress-relieving steps.
Keep options open–Instead of only applying for a summer internship, try looking into fall or spring positions. Although summer is an ideal time to complete an internship, a majority of students tend to have the same mindset.
Another plus is that select majors offer course credit for completing an internship. Scheduling an appointment with an adviser can help in finding out more information.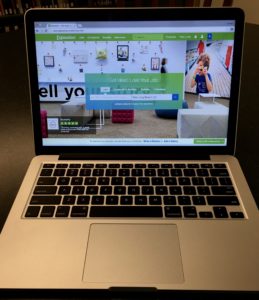 Perfect your resume and cover letter–Revamping a resume and cover letter is perhaps the most crucial component when applying for a position. It helps to consider these documents as the first impression that an employer has of an applicant.
"Make sure someone qualified looks it over before you send it to an employer," said Nancy Gallo, Job Placement Coordinator at Career Services.
Luckily, Monmouth University offers a resume builder, as well as resume tips, both of which can be found on the Career Services homepage.
Build a professional network–Whether it is creating an online portfolio or establishing connections on LinkedIn, it is very important to showcase your previous work experience and educational background. Gallo suggests having a robust LinkedIn profile and using it to connect with others in your intended field.
Practice interviewing–Interviewing for a company you want to be a part of can be extremely nerve-wracking, but it is always important to remember that everyone has to do it–even the interviewer!
"If possible, talk to other students who have done internships with employers that interest you," said William Hill, assistant dean of Career Services. "It can also be a source of contacts within those employers."
Another great resource before the interview would be Glassdoor. This free no-registration-required website offers over 8 million company reviews, as well as interview reviews that include frequently asked interview questions.
Dress to impress–Although it may sound cliche, it is surprising how many applicants do not take dressing up for the part seriously. Dressing professionally is required for interviews, even if the desired job position takes place in a laid-back atmosphere.
Having extra resumes on hand or in a portfolio binder to compliment your look is also a plus.
Follow up with an email–It is always crucial to send a follow-up email within 24 hours after the interview. If meeting with more the one employer, sending a follow-up email to each person is recommended.
The follow-up email's contents should be written in a professional tone and reiterate interest in the position. This shows how serious you about about interning at the company you applied to!
And of course, being yourself throughout the entire process is a step that is just as important as the others when it comes to attaining a dream internship. To practice being your best self, try a mock interview with a friend or in the mirror.
Monmouth's Career Services Department, which tackles all student job-related needs from resume building to job searches, is a resource worth taking advantage of–especially for those who are seeking their dream internship. Scheduling an appointment is as easy as calling 732-571-3471 or emailing careerservices@monmouth.edu. Good luck!