WEST LONG BRANCH, N.J. – On Wednesday, November 16th, Monmouth University's MOCC, or Monmouth Oral Communication Center, held a Post-Election Media Breakdown in Wilson Auditorium. The event featured four panelists that were familiar with media, journalism, and news reporting.
The panelists included Hollis R. Towns, who was the moderator, as well as Aaron Katersky, Ben Moskowitz, Brian Carovillano, and Hadas Gold. According to the flier released by Commworks, the event was "an opportunity for students to gain perspective on the challenges facing today's media professionals when covering a presidential campaign".
Stephanie Brady, president of the Monmouth Oral Communication center, began the event by explaining the purpose of MOCC. "We are an organization dedicated to helping other students overcome the challenges associated with public speaking and presentations," Brady said. "We have worked very hard this semester to put together this post-election medium panel."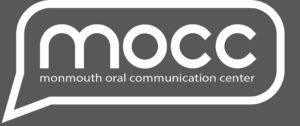 The event garnered a substantial crowd of students and faculty. Central to the discussion was the controversies surrounding whether or not the media handled the election coverage successfully or fairly. The president-elect's win raised controversy and even conflict in many states where protests broke out.
On Monmouth University's campus, a peaceful protest was held outside of Wilson Hall that contended the hateful rhetoric induced by Donald Trump's campaign. Students made posters and voiced their concerns about the new president-elect in a manageable and respectful way. This event, which took into consideration some of the contention created by Hillary Clinton and Donald Trump, was particularly fitting at a time in the semester when many students felt confused and wished to discuss the implications of the election.
Considering Donald Trump's election was a surprise to many people, the panelists took some time to discuss whether or not many news outlets had failed in their polling and predictions of the outcome.
Although there was not much audience contribution to the panel, one Monmouth student, Nicole Desarno, commented on the strangeness of the 2016 election, noting that no matter who a person voted for, or if they chose not to vote, they would nonetheless be ridiculed and confronted about the choice. Desarno also said that absentee ballots for college students made voting much more complicated.  "Never before in an election has something like that ever happened, that no matter which way you vote it was negative," Desarno said. "I'm someone who didn't vote, only because I'm from New York, and my absentee ballot didn't come in time."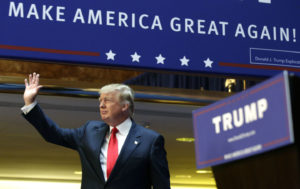 Ben Moskowitz, a panelist and technologist, offered different perspectives on the reasoning behind Donald Trump's win and the often sensationalist nature of the election's media coverage.  Moskowitz believed that Trump's attention to marginalized or fringe media outlets was largely responsible for the candidate's success, as well as Hillary Clinton's badly-run campaign.
"Her logo looked like a corporate health care logo," Moskowitz said. "Donald Trump is a celebrity, and the Clinton campaign had a weak message."
Panelist Brian Carovillano, vice president of the U.S. News at The Associated Press in New York, said it was important to call attention to the population of mid-west white, lower class voters who voted for Trump for the purpose of economics.
At the conclusion of the event, students were able to introduce themselves to the panelists and the moderator. Towns noted that it was important to encourage hope and look toward the positivity in the future, no matter who was elected.
"This election is consequential," Towns said. "If we fast forward to May or June of 2017, what does our world look like? Will Mr. Trump operate from a more moderator point of view?"
Genesis Gonzalez, a Monmouth University student and another attendee of the event, enjoyed the open conversation. "I liked the event a lot," Gonzalez said. "It was difficult to go to and to talk about, but I felt that it eased the anxiety that had been produced after the election results and Trump's nomination."
As a community of intellectual and open-minded individuals, the MOCC and Monmouth University students came together to participate in dialogue that was respectful and conducive to the academic environment.