WEST LONG BRANCH, N.J. – "When defeat comes, accept it as a signal that your plans are not sound, rebuild those plans, and set sail once more toward your coveted goal," said Napoleon Hill.
The New York Jets head coach Todd Bowles may have fooled himself by saying, "there's no rebuilding"; but when you cut 6 starters for cap space, there is no turning back. The Jets have went from a team setting new franchise records to a complete collapse after the 2015 season. Brandon Marshall had a lackluster year after previously breaking 3 franchise records for the team. The collapse became inevitable with Ryan Fitzpatrick's drop in production. Gang Green Cut several key players that were plagued by injury, or age just getting to them. Between Darrelle Revis having the worst year of his career, Nick Mangold's injuries, and questions at Quarterback, the Jets needed to make moves to change the culture in the locker room and pave a way to a successful future.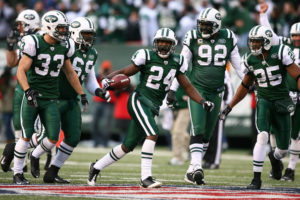 There are so many questions with the roster that no one will know what New York is doing until free agency hits on March 9th. The Jets are losing several starters, but some were liabilities. Brandon Marshall, Nick Mangold, Nick Folk, Breno Giacomini, Ryan Clady, Kellen Davis, Ryan Fitzpatrick, Erin Henderson, Jarvis Jenkins, and Darrelle Revis are all gone. With so many positions to fill, even general manager Mike Maccagnan is considering trading their 6th overall pick in this year's draft to extend his options.
The only redeeming qualities from the Jets is their talent at defensive line, and wide receiver. Leonard Williams is coming off a pro bowl nomination, Muhammad Wilkerson has proven to be a pro, and Sheldon Richardson is a monster against the run. The Jets have the means to trade Richardson, but unless they get a blue chip player or perhaps a low first-round pick, it's not worth it. The Jets truly need to put Richardson back on the line. However, his willingness to play outside linebacker is great, but he is a liability in coverage. He is meant to be a 5 technique defensive end or a 3 technique defensive tackle.
At the wide receiver position, Eric Decker is coming back from an injury, and is expected to be the number one receiver. Quincy Enunwa had a promising year and can be a huge help as the number two receiver, and with Robby Anderson being a burner the Jets have three receivers that can play inside or outside while being productive.
Darrelle Revis was not worth the contract he was owed, even if he switched to safety, which would have made him the highest paid safety in the NFL. Unfortunately, there isn't much promise with Buster Skrine, Calvin Pryor, and Marcus Gilchrist coming back. There was always an open receiver deep in coverage, which means this secondary needs to drastically improve.
The offense needs a quarterback, center, left tackle, right tackle, tight end, and possibly a running back. In need of a veteran quarterback that can help shape Bryce Petty and Christian Hackenberg, getting a young unproven quarterback in this weak draft class would be pointless for the team. With the signing of CJ Spiller, and having Matt Forte and Bilal Powell, there is no real need to draft a runningback, but it would make sense as well for the Jets if they drafted Leonard Fournette as their 6th pick. Having a franchise runningback could help some young quarterbacks develop, especially if they give a north-south runner like Fournette the ball twenty-five times.
The offensive line needs some help, but with all the money the Jets saved on the cap, signing key free agents at the tackle position could solidify the offensive line. The tight end position could be filled with either free agency or the draft.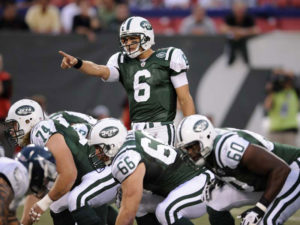 Even though this may be a rebuild year, the 2017 NFL draft is aplenty in positions the Jets need. There are some great cornerbacks and safeties early on that could easily become starters, and this year's draft is loaded with pass rushers and inside linebackers that can help keep the defense young and physical. Tight ends and running backs are readily available in the draft as well, so there are many ways the Jets can turn the organization around. Woody Johnson just needs to be patient with Todd Bowles and Mike Maccagnan, before they wind up losing their jobs trying to turn the franchise around.
The Jets need to get some change-makers on their team. If the lack of talent from their quarterback leads to another high draft, Lamar Jackson could be there in the 2018 pick – which would be a Jets fans' dream, to see a Heisman winning quarterback play for them. However, with free agency and the draft still ahead, so much more could happen. Only time will tell if the Jets can turn it around, or have it all backfire. Regardless of what happens, change needs to come.