WEST LONG BRANCH, N.J. – The Yankees are not messing around so far this season. After starting the year 1-4, the season began to look grim for the Bronx Bombers, but since then they've gone 9-2 and sit in second place in the AL East. The resurgence has been led by budding superstar Aaron Judge, who is now batting .281 with six home runs and 13 RBI. He has also cut down on his strikeouts, which was a major issue for him last season. If the Yankees' youth movement is going to be successful, it's incumbent on Judge to play up to his potential, and if the early part of this season is any indication, the Yankees have themselves a phenom for a right fielder. In addition to Judge, Jacoby Ellsbury has also revitalized his career, as he's batting .323 with six stolen bases in his first 17 games this year. On the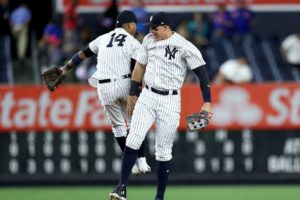 pitching side, Michael Pineda has stepped up as the clear cut Yankees' ace. He's posted a 1.03 WHIP and 29 strikeouts to only three walks in his 23 ⅓ innings this season. Pineda has always had the stuff to be an elite level major league starter, and he's finally putting it all together this season.
Then, there's the New York Mets. At the time of this article, the Mets sit 8-10 overall and in fourth place in the NL East. The offense has been dormant outside of a few big games from Yoenis Cespedes and Jay Bruce. Jose Reyes is batting under .100 and has been an abject failure thus far. This Mets' roster is full of aging veterans and it's not entirely surprising that they've started slow out of the gate. Lucas Duda just got placed on the DL, Wilmer Flores is banged up, and so is Cespedes. On the pitching front, the big three of Noah Syndergaard, Jacob DeGrom, and Matt Harvey have been fine this year, but it's incredibly difficult to sustain success when your team can't score for you. New York just got its Jeurys Familia back from an early season suspension, so that should help the bullpen. Ultimately, it's too early to write the Mets off, however, if they don't pick up their play soon they're going to dig themselves a tough hole to climb out of.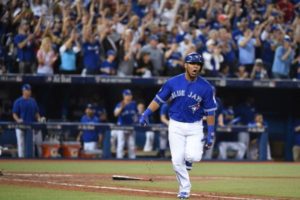 Finally we have the Toronto Blue Jays, who have not been doing there best thus far. This came completely out of left field, as no one had the Jays starting the season off this poorly. They let Edwin Encarnacion walk in free agency this winter, but they replaced him with slugger Kendrys Morales. The problem stems mainly from the offense, as one of their best hitters, Jose Bautista, is batting a measly .123 with just one home run and four RBI. Toronto sits 4-13 on the young season and are already 8.5 games out of first place in the AL East. Josh Donaldson was placed on the disabled list last week with a calf issue, and there is currently no timetable for his return. There is a chance this poor play continues all year and the Blue Jays have a fire sale at the trading deadline this summer.
All these early starts need to be taken with a grain of salt, as baseball is a marathon, not a sprint. There are still over five months of baseball left to be played, so these teams still have time to turn things around.

https://www.youtube.com/watch?v=BCpS0gu1onA