West Long Branch, N.J. (The Verge)- Why are internships so important? They provide practical experience and help individuals apply what they have learned in the classroom to real world situations.
Monmouth University hosted their 16th Annual New Jersey Communication Association conference on April 14, 2012 at Woodrow Wilson Hall. At this panel, students were able to understand why internships are so important and how obtaining several internships are more beneficial for their future career. Internships are great self-confidence builders because individuals have the ability to work with real professionals and assist them any way that they can.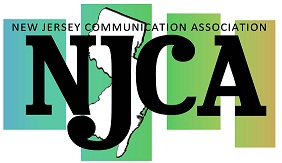 Jeffery Mass, Director of Career Services Department at MU, Robert Scott, a communication professor at MU, and Adam Slover, a MU student with multiple internship experiences composed the panel. The event had a great turnout. Both Monmouth students and professors attended, as well as, students and professors from St. Joseph's University. The three panelists provided insightful and helpful information about the internship process and why they are so beneficial.
The panel discussed that individuals should be very respectful of the employer, display their gratification at the conclusion of the internship, help assist your co-workers, employer, etc. anyway you can because they will notice your dedication and willingness to learn, and also, regardless of the type of work complete the task gracefully and ask as many questions as possible.
Regardless of your major, obtaining one if not more internships prior to graduation has become common. The more internships, the more experience…the better. Why? They provide valuable insight into a particular field of study, their key to succeeding in today's world; sharpen your professional skills, their great for networking and much more.
The New Jersey Communication Association, founded in 1997, is a not-for-profit organization dedicated to promoting the study, criticism, research, and application of communication in educational, business, civic, and social contexts and the open exchange of ideas, information, and research among the Association's members.
For more information about the NJCA or this event, contact Lauren Rice, Event Coordinator, at 908-884-9644 or Laurenrice426@yahoo.com.