WEST LONG BRANCH, N.J. – In the summer of 1967, guitarist Peter Green and drummer Mick Fleetwood left their band John Mayall & The Bluesbreakers. They teamed up with guitarist Jeremy Spencer and bassist Bob Brunning to form their own ensemble, and played their first gig that August under the name Peter Green's Fleetwood Mac featuring Jeremy Spencer. This performance marked the start of a 50-year roller coaster ride that would turn Fleetwood Mac into one of the best selling bands of all time.
Through the years, Fleetwood Mac drastically changed their sound and their lineup. John McVie quickly replaced Brunning, pre-marriage Christine McVie (then Christine Perfect) joined the group, Danny Kirwan came and went, Bob Welch replaced Spencer, their devout blues style slowly faded to customized rock – all before the Rumours-era roster that solidified Mac's place in music came to be.
After a few years, albums, and lineup changes, Mick Fleetwood found himself in Los Angeles, circa 1974, searching for new band members. In the legendary Sound City studio, Fleetwood was introduced to guitarist Lindsey Buckingham, who was coincidentally recording some demos that day. Fleetwood asked Buckingham to join the band, and he agreed on the condition that his girlfriend, Stevie Nicks, could join as well. Now, the ensemble that would reap the most mainstream success was secured: Fleetwood, Christine and John McVie, Buckingham, and Nicks.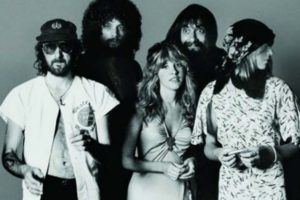 In 1975, the new players released their first album together, titled Fleetwood Mac. The record quickly rose in the ranks, reaching number one on U.S. charts and selling millions of copies worldwide. It featured multiple singles, including hits such as "Rhiannon" and "Say You Love Me". But, while the band was harvesting outward success, their behind the scenes lives began falling apart.
The popularity of Fleetwood Mac put pressure on the band to release another hit record, which heated creative and personal tensions to their boiling point. The McVies separated, while Nicks and Buckingham ended their romance. Even Fleetwood experienced relationship turbulence with his wife, whom he was divorcing at the time. Somehow, the mix of drama, success, and heavy drug and alcohol use proved to be the perfect elixir for another hit album.
Enter Rumours. Released in 1977 – 40 years ago this year – Rumours became the band's most iconic record in their history. It's composed of 11 tracks that each contribute their own piece to Fleetwood Mac's personal tale of passionate chaos and love gone sour. It pulled on the heartstrings of listeners worldwide, selling over 20 million copies to date and cementing its status as one of the best selling albums of all time.
University instructor of Communication, Nick Messina, testified to the resounding effects Rumours has had, saying it "captured the essence of being in a relationship full of turmoil with elegance." He continued, "they created art with music in a non-pretentious way, with superior songs that aren't off-putting or gender exclusive. It reached out to a variety of demographics in a way none of their other albums had done."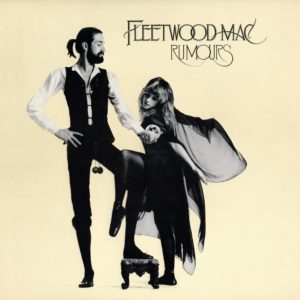 For example, songs such as "Dreams" hold emotionally potent lyrics that illustrate this relationship turmoil, reinforced by dense instrumentals and delicate harmonies. A subtle drum line lays the foundation for this enchanting track, and spectral guitars carry Nicks' haunting vocals as she croons over "crystal visions" and "dreams of loneliness".
The exclusive story revealed through Rumours created a platform for listeners to channel their own emotions and relate to each track on a personal level. Messina said, "it's a very raw album, and we as consumers want that – the songs serve as safe spots that people can make their own."
One of the more intimate tracks on the record, "Never Going Back Again", exemplifies this feeling of closeness listeners can achieve through Rumours. Buckingham's modest guitar plucking beneath his sentimental wails on this stripped down song create a sense of tenderness that takes Fleetwood Mac off the vinyl and into your living room, performing a private concert for your ears only.
Each band member heightened that personal touch with individual methods of appealing to a vast audience. "With Stevie and Christine, the band could tap into femininity while still playing rock, providing an empowering source of hope and inspiration that was a testament to the time they're from," Messina said. "Gold Dust Woman" demonstrates that combination of rock and girl power unique to the style of Fleetwood Mac, through guitars reminiscent of classic rock completed by the witchy vocals Nicks' is known for.
"Stevie gave off a bohemian vibe, while Christine counteracted that. She handled her husband's alcoholism with a grace that most people can't obtain." Meanwhile, "Mick acted as the glue, knowing all of the secrets of each band member and driving the communication," while keeping the music as the main priority.
Today, Rumours still resonates with everyone from day-one Fleetwood fans to kids forced to hear it while riding in their parent's cars. Regardless of background, this album reaches in to the depths of the soul, deciphering emotions insoluble on their own and telling a story we couldn't ourselves.