WEST LONG BRANCH, N.J. – Red Sox fans entering the 2017 season must feel the same way Yankees fans felt taking on the 2015 season. On opening day of 2015, it was exciting to know baseball was finally back, but unfortunately it meant the "Captain" Derek Jeter, was not going to grace the field again. This event has left Yankees fans still wondering who is going to be "the guy" for the Yanks.
After announcing that last year would be his final season, David Ortiz, "the guy" of the Sox, will not be suiting up in his number 34 jersey like he has for the past 14 seasons for the Sox. Fortunately for Red Sox fans, they have made a couple of moves during the off-season to make a strong playoff push. Also, newer players like Xander Bogaerts and Mookie Betts should give Red Sox fans a reason to smile, as they have proven their potential to the team.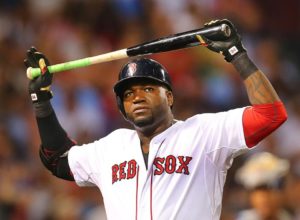 However, there is a darker side to Ortiz's legacy: he tested positive for steroids. He denied it, and that was that.
Ortiz and former teammate Manny Ramirez both tested positive for PEDs in 2003 along with 103 other players. Coincidently, the following year the Red Sox came back from a 3-0 deficit to the New York Yankees in the AL championship. Then they broke their 88-year World Series drought with a series sweep against the Cardinals.
Boston fans love him, and bash on players like Alex Rodriguez because of his known steroid use. It is even fair to go as far as saying Alex Rodriguez is one of the most hated athletes in all of sports. Ortiz most likely gets a pass because of his playful personality, convincing every Boston fan to sweep the ordeal under the rug.
Yes, the steroids were not illegal, but it is still an advantage. Before he was on the Red Sox he was with Minnesota. He played sporadically, and didn't hit many home runs at all. One year he played 130 games and hit only 20 home runs. After being released by the Minnesota Twins, Ortiz joined the Red Sox in 2003 and his home run numbers began to improve drastically. In fact, in 2012, nearly 10 years later he played in 90 games and still hit more home runs than he did in his 130 game season with the Twins.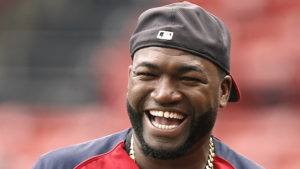 Many people choose to idolize David Ortiz knowing he has wrongfully tested positive for PED use. Steroid use has definitely taken away from the integrity of the game, and now that we know what steroids do to the body it is definitely advised to stay away. Ortiz has religiously denied steroid use. After the report came out that he was one of the players listed for PED, he said he didn't take steroids.
Last year, in a Sports Illustrated piece, he stuck to his word and denied the steroid use. When asked about it further he said, "There's one thing that I have been afraid of my whole life: chemicals. I don't like to put chemicals in my body." It seems for now he is riding into the sunset set to enjoy retirement. It will be interesting to see in five years when he is eligible for a Hall of Fame spot if he will get voted in on his first try.