(The Verge)- Johnny Manziel made history this past Saturday becoming the first freshman to ever win the Heisman Trophy. Although this feat seems rather impressive, it leaves a bad taste in the mouth of some voters, players, and I included. Why? Manziel may have had an outstanding season; including a signature performance against then number-one Alabama, but his issues off the field should have cost him the trophy. "Johnny Football" as everyone likes to call him, is facing three misdemeanor charges: Disorderly conduct, failure to identify, and possessing a fake driver's license. These misdemeanors followed Manziel's involvement in a campus fight.
According to reports, Manziel was involved in a fight between one of his friends and an African American male. Allegedly, Manziel's friend called the African American male a n*****, which led to a fight between the two. Manziel was attempting to break up the fight when he allegedly uttered the racial slur as well, leading to an altercation between him and the African American male. When the police arrived, Manziel failed to identify himself, and later presented a fake driver's license showing that he was twenty-one years old. Manziel is only nineteen years old and is now facing pending criminal charges.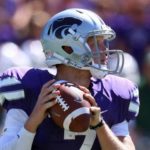 At first, one may argue that off the field issues should not impact voting for an award that is given to the best college football player of the year. However, according to the Heisman Trophy website's mission statement, the trophy  "annually recognizes the outstanding college football player whose performance best exhibits the pursuit of excellence with integrity." The line, "with integrity" does not apply to Johnny Manziel. If Reggie Bush was stripped of his Heisman for being recruited illegally by USC, why should Johnny Manziel be allowed to accept the Heisman? At least Bush did not commit a crime; the University violated the NCAA rules.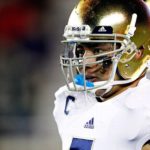 In a day and age where criminal activity in football is at an all-time high, the Heisman Trophy Trustees need to start cracking down on individuals who do not taint their pursuit of excellence with criminal activity. Candidates such as Collin Klein and Manti Te'o pursued excellence with nothing but integrity. See why 
Manti Te'o
 and 
Collin Klein
 embody exactly the values and integrity that should be associated with a Heisman winner.
It is a shame that the Heisman Trustees and voters stooped so low to allow such an immature young man to win an award of excellence on and off the field. I understand that people make mistakes. Not everyone is perfect. Johnny Manziel may have made a few mistakes; he may have even learned from them. He may grow up to be a great person one day. But this past Saturday, he should have had to pay the consequences. Instead, he was rewarded despite a shaky past. We certainly don't need another OJ Simpson out there.