WEST LONG BRANCH, N.J.–Should 75 degree weather in November set off red flags, or it is just a cause to continue enjoying an Indian summer? Remember, it is New Jersey…in November. Is it not supposed to be "hoodie season," rather than I-have-no-idea-what-to-wear-because-it's-warm-in-November season?
According to the Weather Channel, New Jersey's average temperature has been around 70 degrees since the start of the fall semester. Particularly in West Long Branch last Friday, the temperature reached a high of 74 degrees that felt like 80. Usually the state would be preparing for much cooler temperatures, chilly winds, and maybe even some snow flurries. Is climate change to blame?
Tevin Kirby-Stewart, a senior finance major currently enrolled in a climate change course instructed by Dr. Duckett and Dr. Dooley, is aware that climate change is an issue. While he does not usually consider it in his everyday life, the unseasonable weather has forced him to.
"I'm not a huge fan of the cold, but I know I should be wearing a hoodie and long johns by this time of the year," said Kirby-Stewart. "This is not what [the weather] used to be. Although change is inevitable, this is just ridiculous."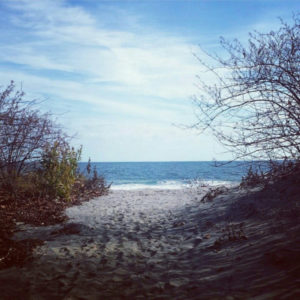 For the last four years, the National Oceanic and Atmospheric Administration has reported a link between climate change and extreme weather events, such as heatwaves and droughts. The American Meteorological Society released a report Thursday which pointed to humans as the source of these weather events across the globe.
"If we are damaging the Earth at a faster rate than it can repair itself, there's a problem," said Kirby-Stewart. "There's always a breaking point where one can only take so much."
NASA climate scientists, as well as other scientists, have determined that the Earth is changing at a much faster rate and cannot adapt quickly enough. Many U.S. citizens acknowledge this fact, but they might ask themselves if it is worth it for their country to work toward a climate change solution–especially if it is not guaranteed that other countries will do the same.
As the next presidential election draws near, several candidates have already talked about their views on this topic.
Florida Senator Marco Rubio, who does not believe climate change is real, told U.S. News Wednesday that even if the U.S. tries to resolve climate change, China is reversing any progress by having surpassed every country as the largest carbon producer.
"We're not going to make America a harder place to create jobs in order to pursue policies that will do absolutely nothing, nothing to change our climate," said Senator Rubio during the first GOP debate last month. "America is a lot of things, the greatest country in the world, absolutely. But America is not a planet."
Donald Trump said to radio talk show host Hugh Hewitt earlier in September that unless somebody can prove something truthful to him about climate change, he only believes in weather and believes in change.
"Whether or not it rains or shines, Trump will have shoes to accommodate the weather," quipped Kirby-Stewart. "Climate change is the least of his worries."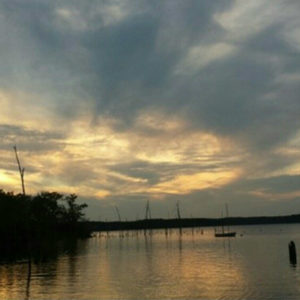 Some presidential hopefuls, on the other hand, do acknowledge climate change as a major concern. Senator Bernie Sanders, for example, announced this summer during a Friends of the Earth Action press conference in New Hampshire that he would like to tax on carbon emissions and eliminate tax breaks for fossil fuel companies.
It will be up to American citizens to decide whether climate change is an issue when they go into the voting booth next year.
"To physically see that climate change is a real issue, I think people need to feel as though they themselves could be victims too," said Kirby-Stewart. "Not that scare tactics are going to help, but if an issue feels like it's hitting you directly at home, you'd want to change something."
Hopefully, the unseasonably warm weather on the East Coast will at least have this effect on New Jersey voters.